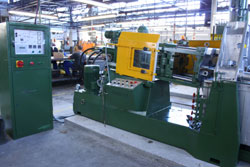 Procast Manufacturing (Pty) Ltd has been in operation for over sixty years. The company was founded by the late Mr M.S. Hard and continues to be run as a family business by his daughter, Mrs Sally Henstock. The company is a manufacturer specialising in high pressure zinc and aluminium die-casting. Procast also manufactures a wide range of plastic injection moulded, steel pressed and brass manufactured components.
The company produces a diverse range of products catering for the building, electrical, motor vehicle, irrigation, hardware and domestic markets.
The company also produces specialised components for individual clients.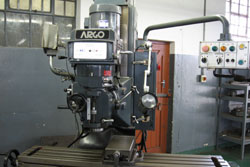 Our Foundry has a wide ranging capacity to produce quality zinc and aluminium high-pressure die-cast components. Our Machines range in capacity from 25 tons to 65 tons as well as Idra cold chamber die-casting machinery with a capacity range of 5 tons to 100 tons.

Our toolroom, well equiped and with CNC facilities, has the capability to manufacture high-pressure die-cast dies for use in the foundry. With over fifty years of invaluable and specialist knowledge in die manufacturing, Procast Manufacturing is able to provide clients with a comprehensive service in die design, manufacture and testing.

Procast is ISO 9001:2008 accredited